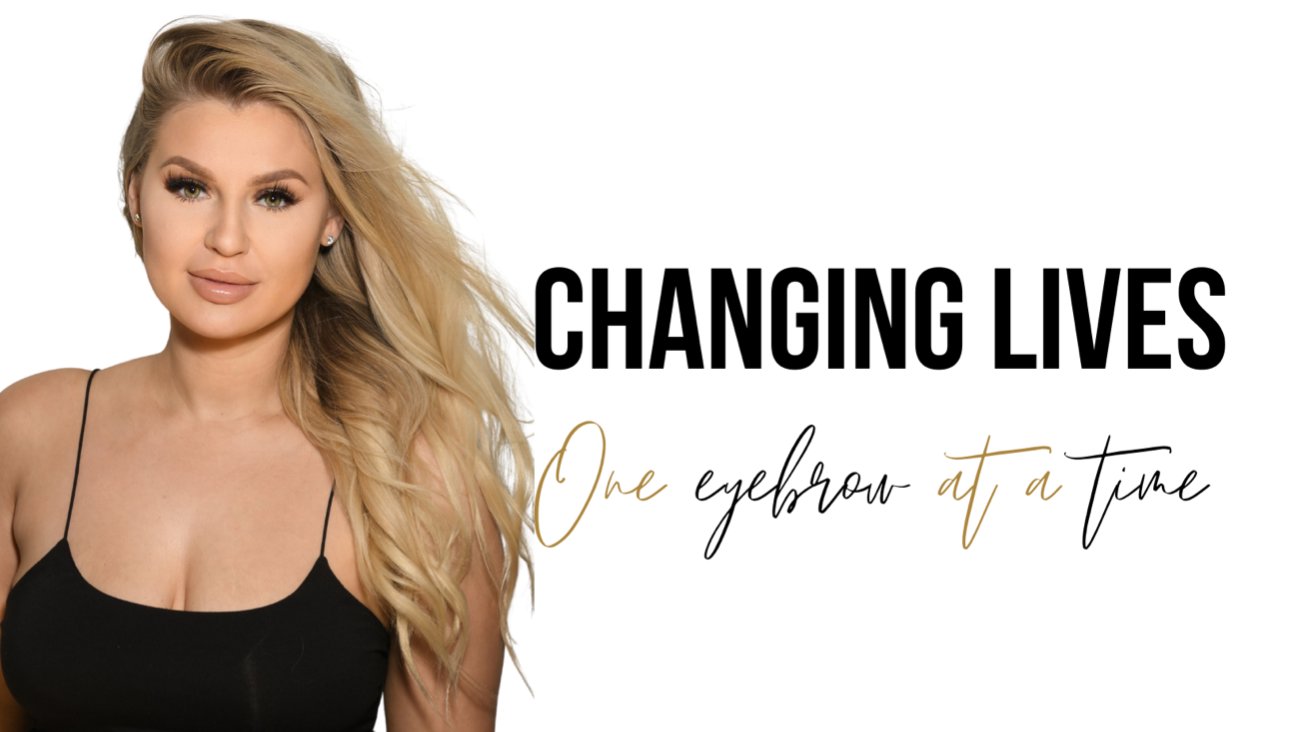 Symmetry Brows Microblading is a premier permanent cosmetic studio with locations in Houston, Texas; Montgomery, Texas; New Orleans, Louisiana; Nashville, TN and Jackson, MS. Regardless of which location you visit our philosophy and mission remain the same, we know that the right set of brows can enhance your natural beauty and give you the confidence you deserve. Our goal with each client is to have them walking out the door looking amazing, feeling uber-confident and ready to take on the world. Here at Symmetry Brows Microblading we pride ourselves on giving the best customer service and experience possible. We want each client to feel respected and heard. Your voice and opinion are important to us which is why we take our time to help each client achieve the brows of their dreams.

Whether you are suffering the consequences of having to pencil in your eyebrows due to years of over-plucking, suffering from alopecia or are just looking to achieve a more defined brow, we've got your back. We customize and tailor each brow specifically for each client and their unique facial features and skin type. We do not believe that one brow will fit all. We offer microblading, ombré powder brows, and combination brows.

Symmetry Brows Microblading specializes in making women feel beautiful and confident. In just two sessions, you will have the brows you've been longing for. We offer FREE in person and virtual consultations.We will help you unlock your inner potential so you can excel in your professional field. Learn to use all the related tools, walk into a job and be a rockstar from day one.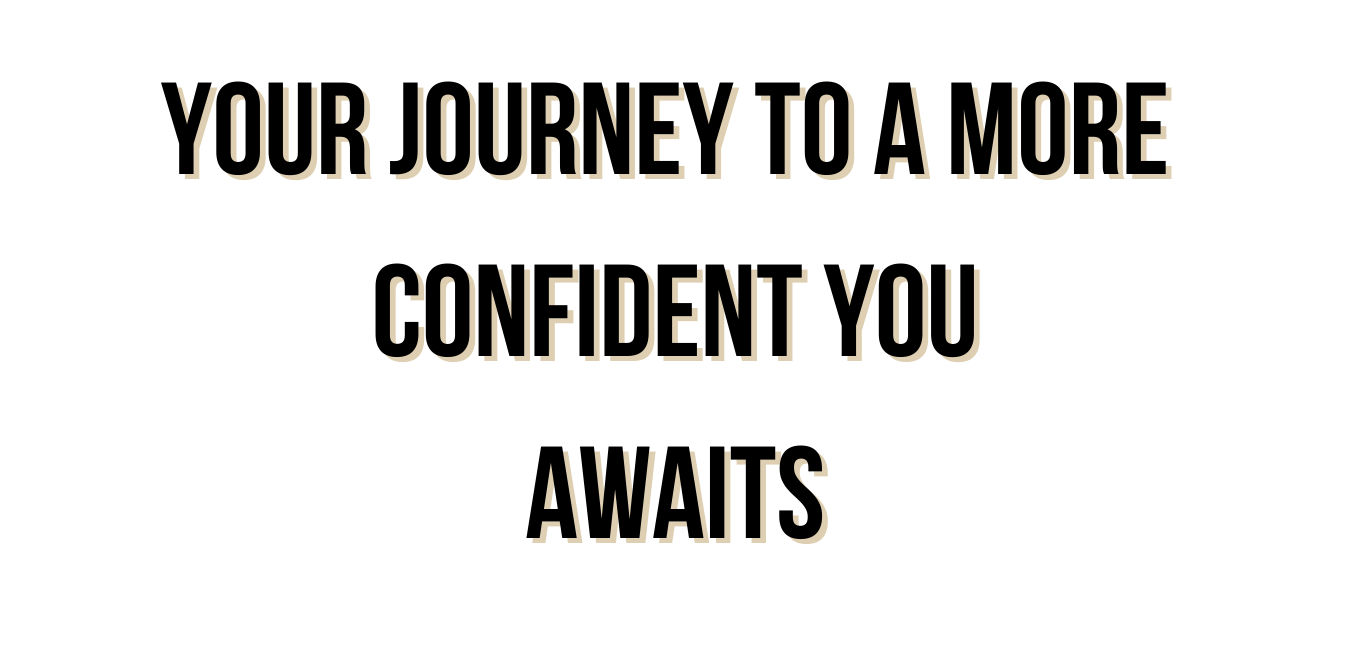 Body Contouring

Our body contouring treatments are the best in Texas. They consist of Ultrasonic Cavitation (Lipo cavitation), Radio Frequency, Vacuum Therapy, Wood Therapy, and Laser Lipo and will help slim and tighten.
Training courses
Our training programs are each designed to give you all the knowledge of our instructors and set you up for success! We offer microblading, ombre, combination brow, lip blushing and body contouring training!
Why we choose Ombré Powder Brows and Combination Brows over Microblading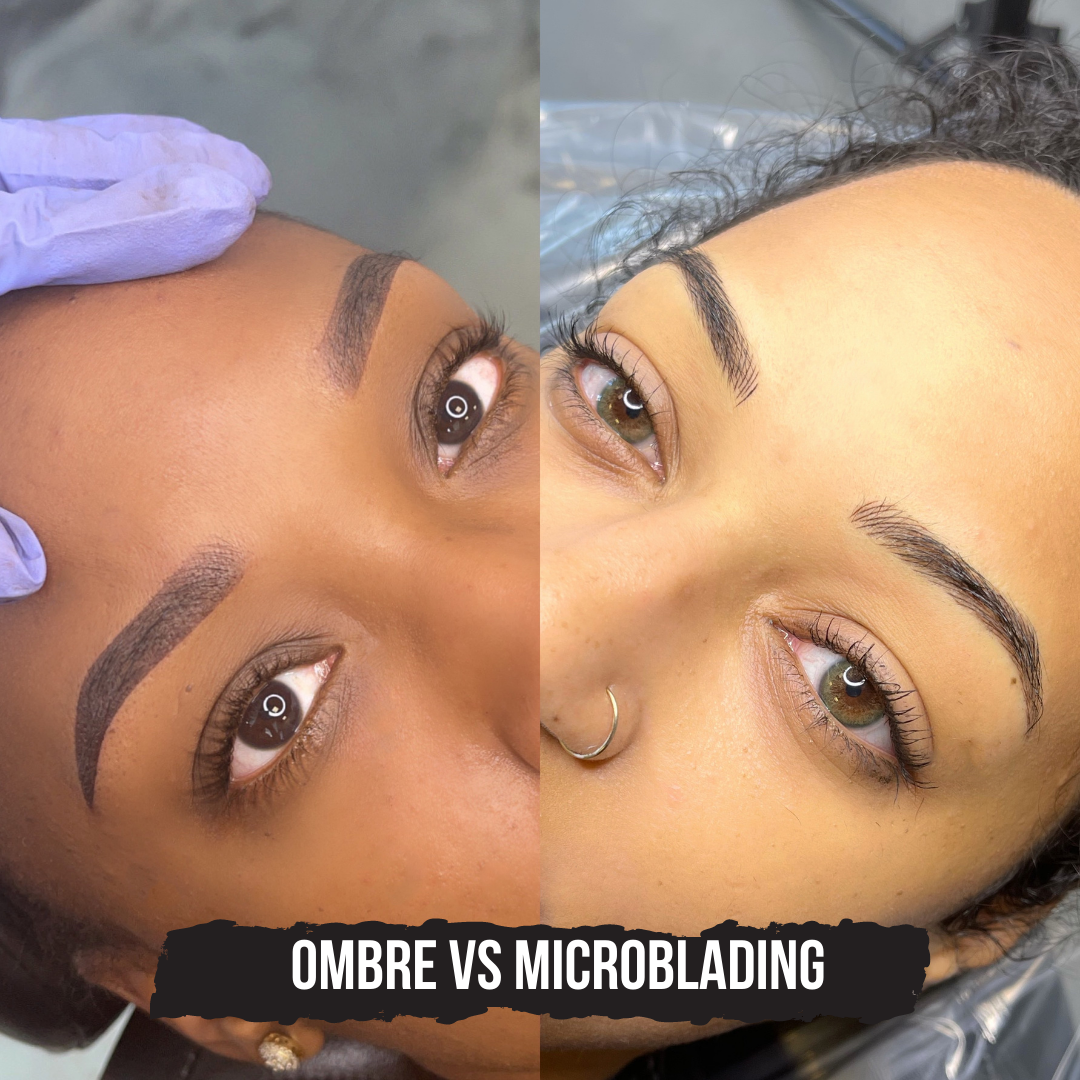 We prefer Ombre' Powdered Brows or Combination Brows for our clients. The benefits have shown to be much greater for our clients. Although both methods are semi- permanent tattoo or permanent makeup, the application and tool used is what makes Ombre' Brows the better option.
Most people believe microblading gives the illusion of hair strokes, making it look more natural. In reality the hair strokes over time will blend together, become blurry or disappear quickly. Ombre' Brows will heal as a natural daytime powdery makeup look and are meant to fade lighter over time.
Microblading typically needs to be retouched every 6 – 8 months. Ombre' Brows can last 1-3 years depending on your skin type, lifestyle, and how you take care of them. Most clients will come 1-1 1/2 years for a touch up.
Microblading is done by applying tiny hairlike strokes into the skin with a fine blade. Ombre' Brows is done with a single needle machine and only goes over the very surface of the skin making the Ombre' Method much less invasive than Microblading which causes the procedure to be much less painful. We use a topical anesthetic for both allowing for even more comfort.
which is suitable for my skin type?
Microblading is only ideal for those who have dry skin. If you are like 80-90% of the population, chances are you have oily or a combination type skin which will not make you an ideal candidate for Microblading. You may also be a person with dry skin however loves to workout and sweat a lot. This can also cause Microblading strokes to fade extremely fast. With the Ombre' Brows, we are able to work on all skin types and the client can enjoy the healed results much longer regardless if they have oily skin or not.
With Microblading, you will find yourself needing to get touchups every 6-8 months. Being that microblading is a cutting method, putting cuts into the same area of your skin every 6 to 8 month can put you at risk of scarring and keloids. Using a machine for Ombre' is much less invasive and does not require you to come back every 6 months, we greatly reduce the risk of skin trauma.
There is zero downtime needed. You will be given aftercare to follow. Within 7-14 Days you will have light scabbing and flaking. You want your scabs to fall off naturally, you will be asked to not wear makeup directly on your brows, stay out of direct sunlight, no excessive sweating, swimming, or getting your brows wet.
We allow at least 6-8 weeks for your skin to completely heal then you will come back for your touch up session where we can go darker and bolder if needed and to correct any areas that need addressing. After your touch up you will start the aftercare process over again.
As with any cosmetic service, we can not make any guarantees on your final healed result. We are honest and tell all potential clients that we make no guarantees of any kind. As the majority of our clients leave extremely happy, we have had clients where their skin would not retain the pigment after their touch up and had a less than satisfactory result. We will always do what we know works for the majority of our clients however we have no control on how the clients skin will retain and may need additional touch ups.
Say hi to our founder
Meaghan remmie
Hey! I'm Meaghan a dedicated entrepreneur, brow artist, mother, and lover of helping educate others aspiring brow artists.
I was born and raised in New Orleans, LA. I was lucky enough to have a family full of creative women who opened my eyes to all things beautiful and artistic. Growing up around my mother and aunts have helped me to incorporate artistic elements into all aspects of my life and work. I learned early on to appreciate the fine details which is essential in my line of work.


Education has been critical in my development as an artist and business owner. Every teacher that I have taken a course from has had such a huge impact on my work and added great value to growing my business. Microblading and educating my students has allowed me to connect with so many beautiful people from all over. It has truly changed my life and my perspective on what it means to do and work in a field that I LOVE.
My focus is to offer the best quality brows and education to my clients and students. I pride myself on staying up to date on the latest techniques so that my students are fully equipped to return home feeling confident about their new business venture. I, myself, continue to take classes and attend seminars whenever I can. I truly believe that, "we should never stop learning."
YOUR 6-FIGURE CAREER AWAITS..
It's easier than you think..
top trained artists
professional training
next level experience
You CAN trust us with your face!
Be the first to know about new courses and discounts: Subscribe to our Newsletter
Created with